Radcliffe Zen Judo Clubs |
home



The start of a judo club

Here it is:- a Wednesday evening, its 6-30 you have hired the hall, spent all your spare cash on a new 21' square mat . Put up posters and told as many people as possible.
As you are putting it out for the first time you are thinking
How many will come? What if no ones comes?
Will the costs of the hall and insurance be covered?
Will they keep coming every week?
Will the size of the class use up the mat area?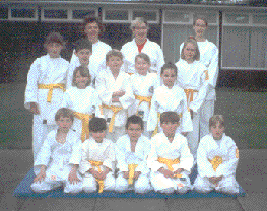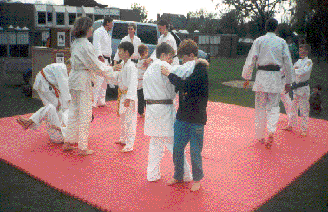 Ist club grading Demonstration at school open day
Eight years on I now know some of the answers
From the original class of 12 students we have grown to 35 students with a lot of quitters along the way
Dan grades at the club are 8 teaching
The costs were all eventually covered
Of the original 12 members 5 now help me to teach and four are themselves Dan grades
We have had to buy extra mats to double plus the size of our original mat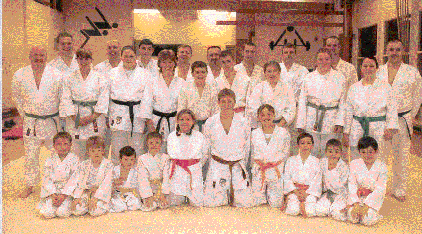 Some class members today
As the class got bigger on a Wednesday evening it became impossible to teach the Dan grades
So I agreed to take on another Hall at a different location with a much lower rent
So that I could teach and practise with two of the other instructors,
this was fine for two weeks and then students arrived.
Now it is a club with new mats 5 Dan grades teaching and 16 students and a waiting list.
The reason for the success of Radcliffe Zen Judo Clubs is the dedication and skill of it Instructors who for no payment of any kind give freely of their spare time to teach the
Art of Traditional Judo.